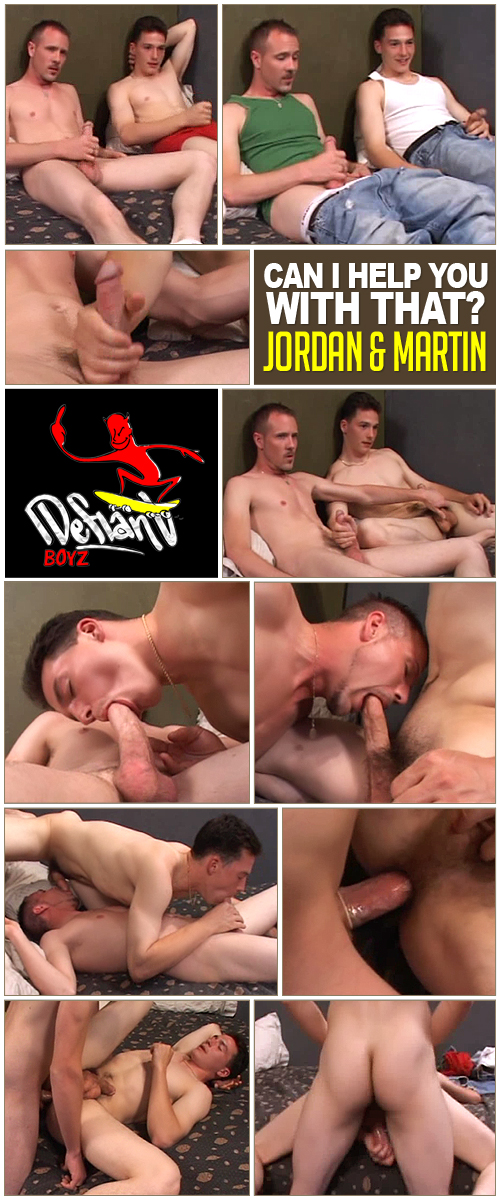 As good as the previous four scenes are, it is this fifth and final suckfest that elevates this tape into the top tier of Defiant's lengthy (and, let's admit, occasionally uneven) catalogue. This is the scene people will remember and talk about and jerk off to again and again. Each of these four guys
We give you the best in hot, horny skater boys, twinks, and straight boys!!
Get FULL ACCESS to the entire CJXXX Porn Network with your DefiantBoyz membership!!